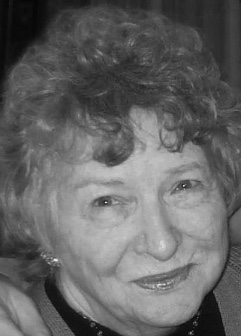 This year we selected one of our own as the recipient of the annual Lucille M. Terry Cultural and Performing Arts Award for 2020-2021. The award is given to an individual or other from the city and/or area who has made successful strides in an arts-related career, whether it may be performance or visual, and who continues to support the many
Evie Ave
fine arts in our community and area.
Evelyn McDonald Ave Mims' professional name was Evie Ave while she was in New York. Ms. Mims initial foray into the acting field in New York City was in the early 1960s during college and gained her several years of summer stock work with the Duke's Oak Theatre Company of Cooperstown, NY and later in several lead-role appearances off-Broadway in plays including Owen's "Beclec" and Ionesco's "The Lesson". She also appeared in a musical review entitled "The Squeek Review" for over fifteen months in the East Village Coffeehouse Theatre. Her engagements qualified her to receive the prestigious and coveted Actors Equity membership card that she still retains.
Evelyn recently moved to temporary lodging in St. Louis near one of her children and was unable to be present to receive the award, but an information board with photographs of her work in NYC was set up for all to see. The trophy that is presented to each yearly recipient is a cut-crystal bowl that set on a wooden base. A brass plaque is inscribed with the OHTP name and title of the award along with the recipients name and year.